IslamBradford is a community organisation (UK registered charity no. 1154340), established in 2004, open to all.
IslamBradford is a local affiliate of the Muslim Council of Britain.
OUR AIMS
To promote the teachings of Islam in the community;
To provide quality educational and cultural programmes primarily aimed at the Muslim community in the English medium, but open to all faiths and backgrounds;
To engage with other communities in Bradford with view to increased community cohesion and mutual understanding;
To make positive contributions for the wellbeing of all Bradfordians.
OUR VISION
To be an exemplary organisation representing the Muslim faith in the local community.
Board of trustees

Abdul Nasir Akhunzada

Masood Chowdhury

Michael Abu Aisha Chinchan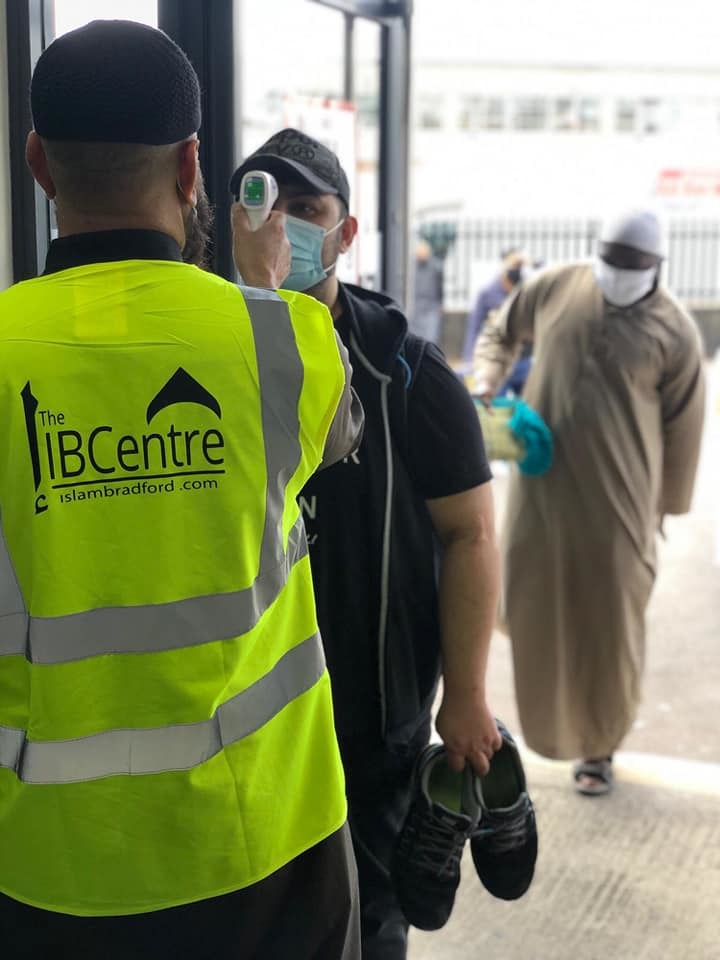 Temperature testing Jumuah attendees for Covid symptoms