DAILY PRAYER
The five daily prayers are held at the centre in the ground floor brothers' prayer hall. The sisters' hall is also open at prayer times. The Jamat (congregational prayer) times are displayed on the IslamBradford website, noticeboards and prayer clock in the brothers' prayer hall. The monthly timetable is also available for download from the website. All activities at the centre pause to participate in the daily prayers.
JUMMAH KHUTBA
The Jummah khutba is the centre's flagship programme. All the khutbas are delivered in English by local and visiting students of knowledge and scholars. The khutba recording is normally posted on the Facebook page on the same day to benefit a wider audience. Please help us by being considerate to our neighbours and other users when parking your car for Friday prayers. Jazakumullahu khairan.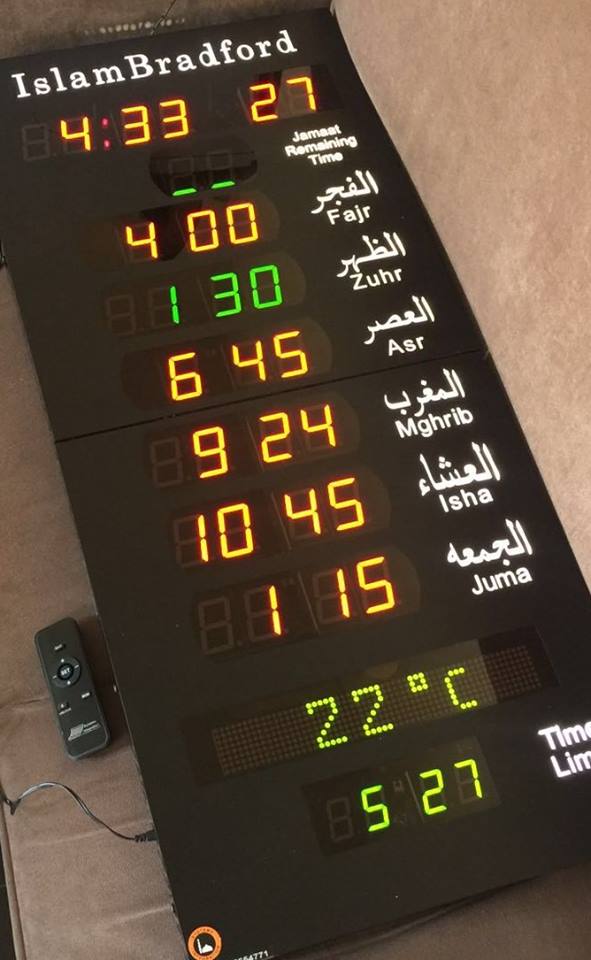 The IslamBradford prayer clock.
Made in Pakistan.