THE FAJR BREAKFAST CLUB
The Fajr Breakfast Club runs from November to February every Sunday morning straight after Fajr Prayer and is open to brothers and their children. The main aims of this programme are:
To encourage praying Fajr in congregation in the masjid.
To increase spirituality;
To foster brotherhood;
To promote wellbeing through exercise and healthy eating.
The programme comprises:
Fajr prayer.
Short reminder (5-10 minutes).
Exercise (15 minutes): Jogging and light stretching in the prayer hall.
Breakfast.
Join us for a great start to the morning!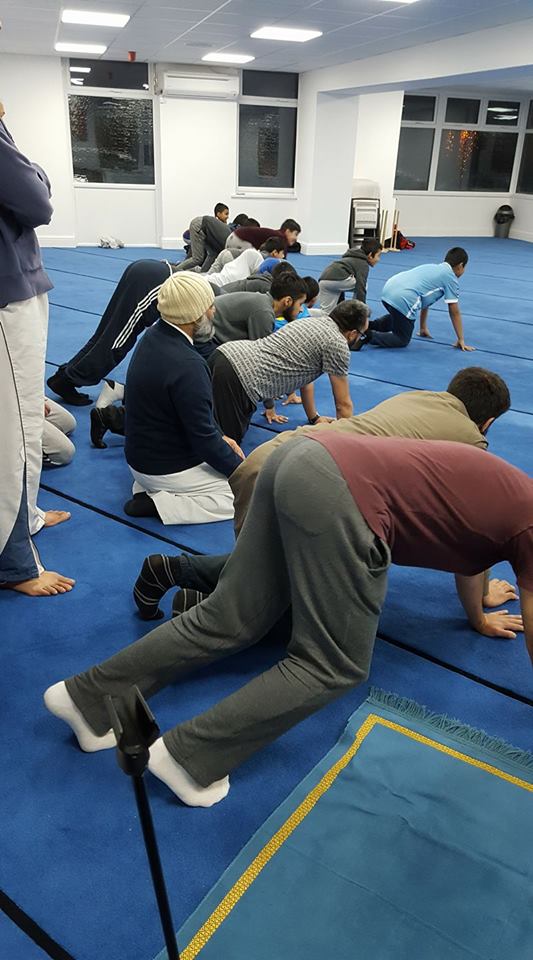 Exercise in progress at the Fajr Breakfast Club!